Latest donation marks $4.5 million raised for the victims impacted by the collapse of Champlain Towers South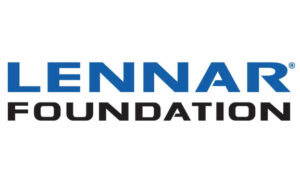 SURFSIDE, FL, (JULY 19, 2021) – Support Surfside announced today that the Lennar Foundation has donated $1 million to the Support Surfside Compassion Fund, a collaboration between The Coral Gables Community Foundation, The Key Biscayne Community Foundation, The Miami Foundation, and other partners, to provide financial relief to those impacted by the Champlain Tower South Collapse in Surfside, Florida on June 24, 2021. 
The Lennar Foundation's $1 million donation is the largest to date and adds to the $3.5 million already raised for victims and families, generating a total of $4.5 million thus far. 
"It has always been important to all of us at Lennar to support our community in times of need," said Chair of The Lennar Foundation, Marshall Ames. "This is why we have chosen to partner with Support Surfside to help the victims and families impacted by the tragedy get financial support as quickly and fairly as possible. We are honored to be part of this effort and hope our contribution can bring some relief to those affected."

On July 7, the Support Surfside Compassion Fund announced a partnership with the National Compassion Fund (NCF), a national 501(c)(3) with vast experience in leading the equitable distribution of funds after community mass trauma events. As part of the partnership, a steering committee has been established to set the fund's distribution policy which will be chaired by Miami Dade College President Emeritus Eduardo J. Padrón and guided by experts in mass fatality and trauma, which will include input from victims, families, and the public.
"This incredibly generous donation from Lennar is the largest singular investment thus far to support the survivors and victims of the crisis in Surfside," said Rebecca Fishman Lipsey, president and CEO of The Miami Foundation. "It is a serious statement of support, and one that sets the tone for corporate philanthropy in our community."
In its first three weeks, Support Surfside has already distributed $700,000 in charitable relief aid directly to the survivors, family members, and legally appointed representatives of missing or deceased individuals of the Champlain Tower South, including access to wrap-around services for those impacted. 
Established in 1989, the Lennar Foundation serves as the umbrella of its corporate social responsibility initiatives, which includes assisting those who are less fortunate and providing individuals with an avenue to enter into the mainstream of society. The Lennar Foundation supports our underserved communities, health equity, education, at risk children, homeless rehabilitation, elder care, and medical research. 
About Support Surfside 
Support Surfside is a philanthropic fund set up by three community foundations and many local partners, to help those impacted by the devastating building collapse in Surfside, Florida. Support Surfside provides charitable dollars to the survivors of the Champlain Tower South, as well as designated representatives for the apartments with victims or missing people.
About Lennar Corporation
Lennar Corporation, founded in 1954, is one of the nation's leading builders of quality homes for all generations. Lennar builds affordable, move-up and active adult homes primarily under the Lennar brand name. Lennar's Financial Services segment provides mortgage financing, title and closing services primarily for buyers of Lennar's homes and, through LMF Commercial, originates mortgage loans secured primarily by commercial real estate properties throughout the United States. Lennar's Multifamily segment is a nationwide developer of high-quality multifamily rental properties. LENX drives Lennar's technology, innovation and strategic investments. For more information about Lennar, please visit www.lennar.com.